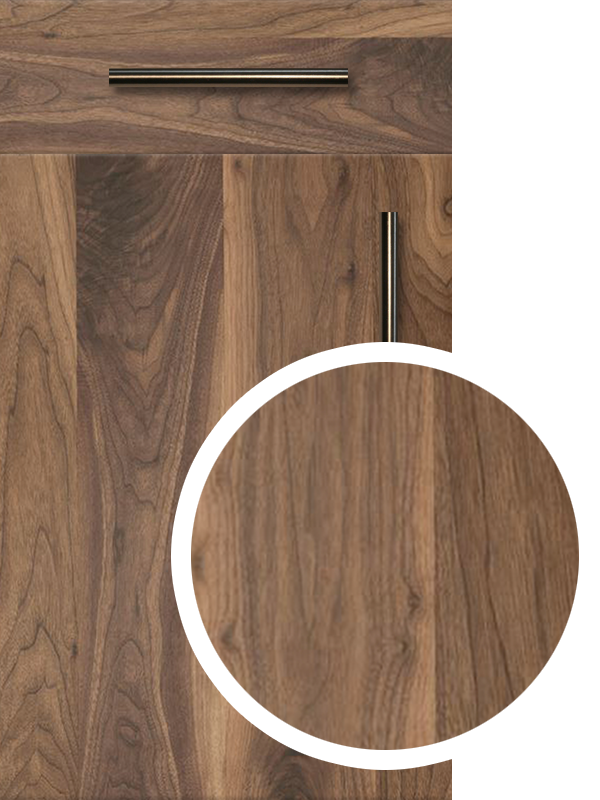 Black Walnut Veneer Replacement Kitchen Doors
Product Code:
black-walnut-veneered-mdf-replacement-kitchen-doors
Our Black Walnut Veneered MDF replacement kitchen doors are warm and stylish. They add a truly sleek and stylish element to you kitchen with their modern clean lines, smooth finish and on trend colour.
Ideal for a light and airy feel they match well with warm colours and is a great alternative the cream kitchen doors.
Black Walnut Veneered MDF replacement kitchen doors work well with wooden worktops and floors to give that warm contemporary feel.
IMPORTANT NOTICE – PLEASE READ CAREFULLY
Because wood is a natural material, every piece of hardwood veneer will have a unique appearance, often with naturally-occurring variations in color, texture and grain pattern.
Showroom samples and photographic reproductions can give an example of the product's appearance but they may not be representative of the full range of color, texture and grain variations, which can occur in the product itself.
The images we have provided are for reference only and should not be used as the sole basis for choosing a particular variant of veneer.
Our veneered MDF door and wall shelf products come unfinished and, as such, will require further work by the end user e.g. fine sanding; waxing; oiling; varnishing etc.
Natural wood products will undergo a change in color when exposed to the ambient light in a home environment. Generally colors become richer and grain patterns more harmonized. The effect will vary by species. Read more…