>
>
Winter Design Trends for Your Kitchen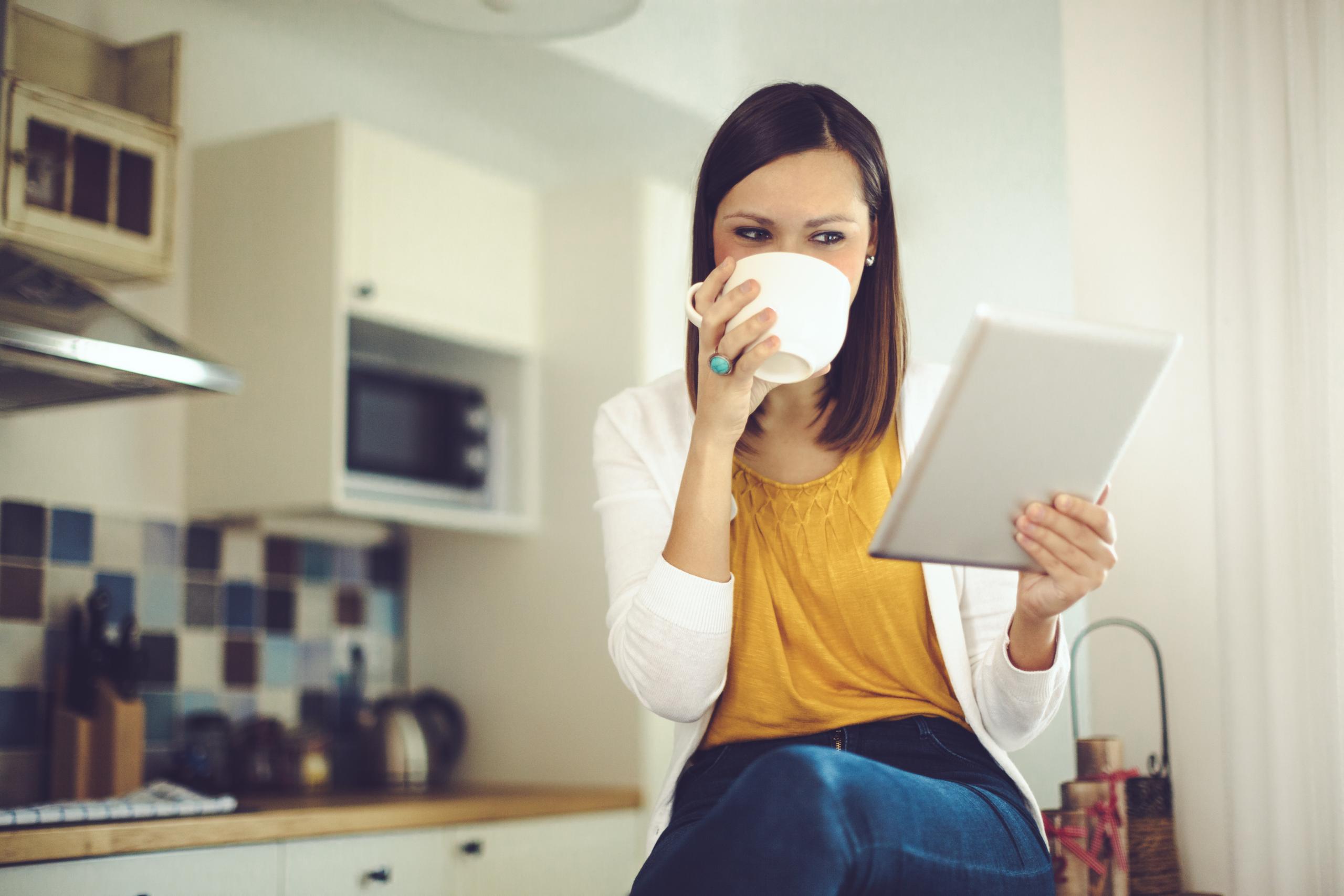 Winter Design Trends for Your Kitchen
If you've been thinking of updating your kitchen design, then now is the perfect time to do so. Winter is approaching fast and what comes with it is a variety of wonderful design trends that can transform your kitchen from drab to fabulous. To help give you some inspiration. We've listed the top kitchen design trends to try this winter season.
1. Quirky Lighting
Lighting has the ability to transform a room. It's certainly a great way to update your current kitchen design or highlight your new trends. Consider lighting as an accessory for your home. The perfect way to showcase your sensibility and unique design. Try lighting that will bring a cosy atmosphere to your kitchen. A trick is to take the lighting that makes your living area comfortable and incorporate it into your kitchen design. If you want to add some extra winter sparkle during the Christmas period. You could even try adding fairy lights around the kitchen doors or worktops.
2. Colour Blocking
If you can't decide on your favourite colour for your kitchen walls. Then why not opt for a selection of your favourites? Colour blocking is the perfect way to the winter blues, and you can put a couple of contrasting shades together for extra impact. For example, choose a base colour for your walls and then bring in brighter colours via high gloss kitchen doors in shades of red, blue or even green.
3. Bring Nature to You
The outdoors are some of our favourite aspects of winter. The cold winter colours, the crisp weather and the changing scenery. So why not bring nature into your kitchen design? Think stunning jute rugs, organic ceramics, linen tablecloths and woven lampshades. This trend is all about incorporating different styles of natural elements. Colours you should opt for include soft creams, off-whites, and a wide range of dark shades, such as dark slate and grey.
4. Statement Ceilings
You've probably heard of accent walls, but perhaps not an accent ceiling. Homeowners have started to add texture to the often overlooked "fifth wall" of the kitchen. Whether it's tin or embossed foam ceiling tile, textured wallpaper, a bold paint colour or even wooden beams. You're spoilt for choice when updating this element of your kitchen.
5. Creating a Cosy Atmosphere
We often associate winter with being warm and cosy. Hot chocolates, lots of hearty food and fluffy blankets. A popular trend is to try and ignite these feelings within your kitchen and it's entirely possible. Try adding velvet style seat covers to your chairs and add a vintage, cosy rug to your floor to keep the feet warm. Also, try lighting candles around the room to enhance the atmosphere.
6. Add Wooden Elements
Wood is a popular winter kitchen design trend. Wooden features will also look fabulous all year round. If it's something you try for winter and you come to love it, there is no reason why you can't keep it for the rest of the year and beyond! Try wooden dining tables, wooden worktops, or even wooden shelving. This will help create a traditional yet rustic atmosphere and may leave you wanting to spend more time in the kitchen!
If you're looking for high-quality made to measure kitchen doors in a vast range of colours to transform your kitchen design. Check out our range online today or get in touch to find out how we can help you with replacement kitchen doors.