>
>
Quick Tips to Design a Better Kitchen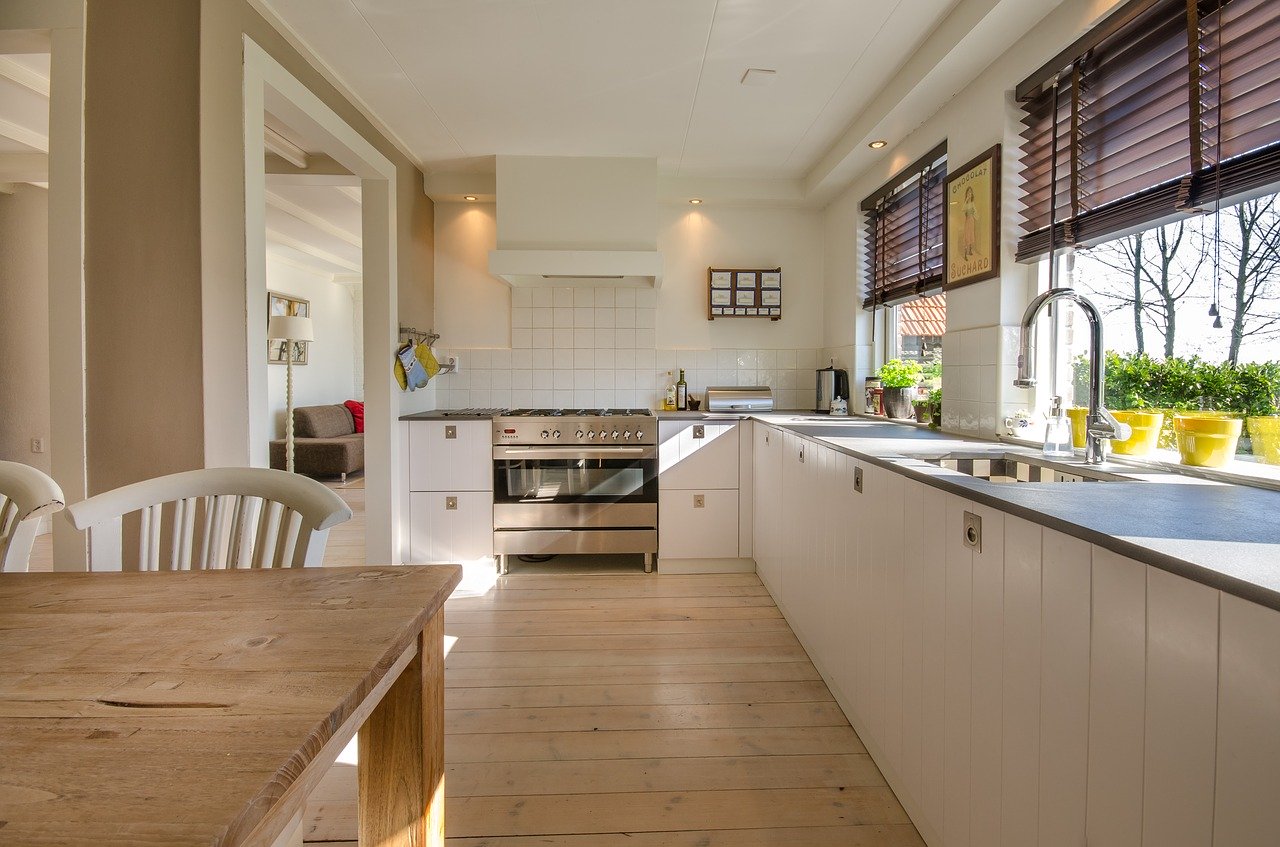 Quick Tips to Design a Better Kitchen
If you're looking to renovate your kitchen, consider these quick tips to design a better kitchen.
1. Eliminate Wasted Movement
While a spacious kitchen is nice, you want to design it so that you don't have to keep crossing it to fulfil simple tasks. If your dishwasher is a long way from your cupboards, then you'll get sick of making the trip back and forth all the time.
2. Build in Space for Cooking
Paths through the kitchen should be plenty wide enough for people to pass behind you while you're cooking. Adding that breakfast island in may seem like a good idea, but it won't when you get knocked as people walk by.
3. Separate the Cooker From Walkways
Separating cooking appliances from walkways will keep everyone safer. As a simple rule, the cooker should be somewhere that only the cook needs to access.
4. Avoid Corners in the Cupboards
Corners waste space immediately because you will never reach into the back corners. Avoid corners to make all your dishes easily accessible.
5. Plan the Uses of Different Elements
A kitchen island can be used for cooking or for eating, but it shouldn't be used for both. This will just lead to you piling the cooking tools to one side when it is time to eat and will be less pleasant for everyone.
6. Create Separation
Separating the kitchen off from the rest of the house will help you to contain smells and have some quiet space while you are cooking. Install made to measure kitchen doors to create distinct spaces that can be opened or closed as you desire.
7. Keep Cooking Items Close
Creating shelving near the oven for useful cooking ingredients like salt, oil, pepper and chillies will make seasoning dishes much easier.
8. Swing Out Taps
A swing-out tap next to the cooker can allow you to fill up pots and pans with ease. No more will you need to lug a pan of water across the kitchen.
9. Keep Sharp Items High
Keep knives out of reach of children and design the kitchen with a magnetic strip to hang the knives just where you need them.
10. Make Recycling Easy
Recycling with three different types of bins can be a nightmare. Make this easier by building the bins into the kitchen in the places where you are likely to need them. Make your glass and can recycling easy to reach so guests can stick empties straight in at a dinner party.
11. Plug In
Install plenty of sockets in the kitchen so you can always charge a phone and plug the mixer in where it is needed.
12. Make Cleaning Easier
Design your kitchen to be easy to clean with smooth surfaces. Remember that lips will catch dirt and opt for rounded edges on smooth surfaced sides. This will make the post-prep wipe down much, much easier.
13. Add Stylish Detailing
Think about the overall look of the kitchen and plan in exciting features. These can be worked into your replacement kitchen doors and into other woodwork or stonework that will be on show in the kitchen.
14. Use the Right Colours
Depending on the size of your kitchen, you will want to use different colours. A small kitchen will benefit from light colours, but dark colours can look great in a big kitchen. Consider the kitchen size in picking the colour of the paint.
15. Design a Focal Point
Your kitchen should have a focal point. Think of something eye-catching and design this into your kitchen. This feature will be the point that jumps out at everyone when you show off your brand new functional kitchen design.