>
>
How to Make your Small Kitchen Look Bigger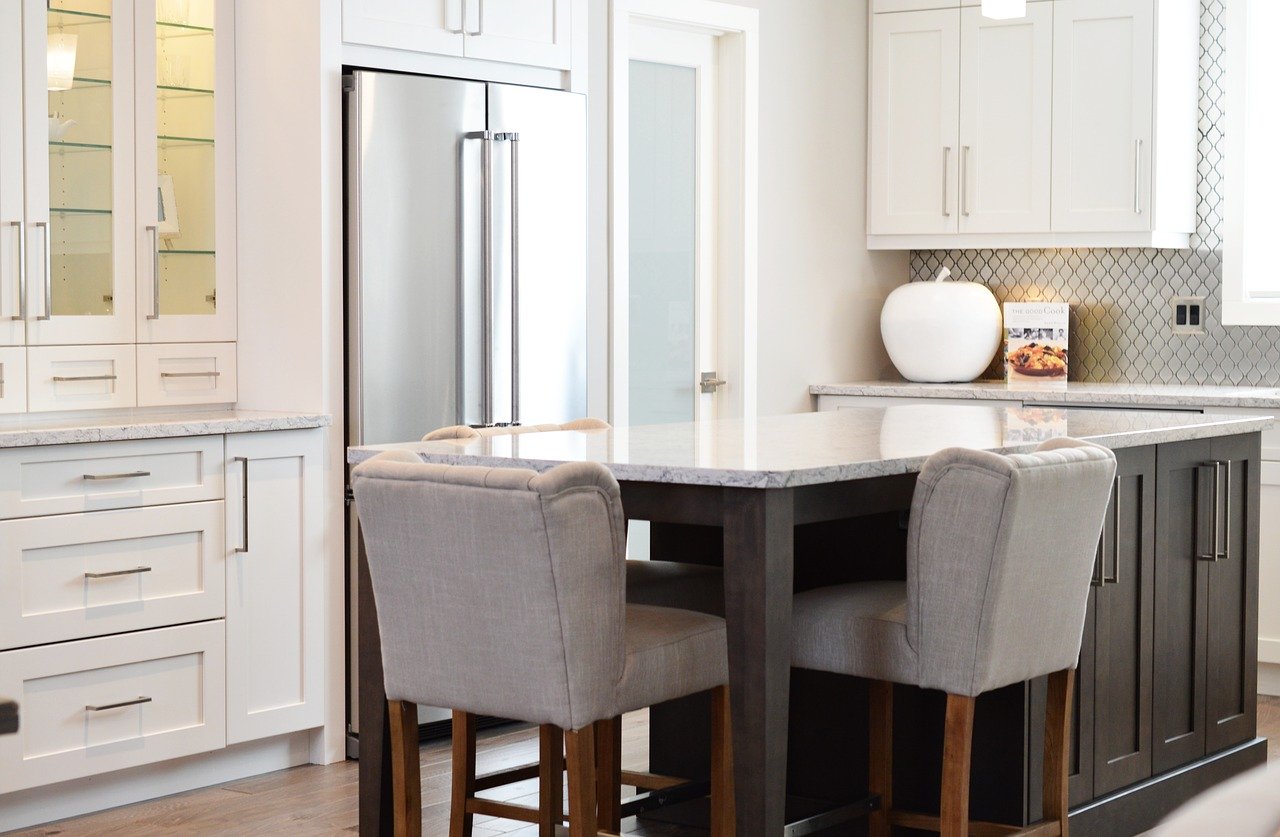 How to Make your Small Kitchen Look Bigger
A lot of properties today have small kitchens, and this can be incredibly frustrating for the homeowner. You may feel like you barely have room to move in your kitchen at the moment, let alone cook. However, you don't need to move house to benefit from more space. You can give the illusion of a more open and bigger kitchen if you make the most of the tips provided below.
Low Contrast Colour
The first thing you need to do is keep everything in the same colour family, with little variation. All white works well, as do light colours. When the appliances and cabinets blend in with the walls, things will feel more spacious than they really are.
De-clutter and Downsize your Appliances
If your kitchen is cluttered, it is of little surprise that it feels too small. Now is the perfect time to get rid of the clutter once and for all. Everything in your kitchen should have a dedicated space. This does not mean simply placed on top of your worktops. Once you have de-cluttered, operate the one in, one out rule.
This means that whenever you buy something new for your kitchen, you need to get rid of something else to accommodate it. You should also get rid of any kitchen appliances you don't need. Do you really need a waffle maker or an ice cream machine? Look into purchasing smaller appliances. Dual appliances also work really well in small kitchens, enabling you to do more in less space.
Opt for Glass or Open Shelving
While you will need to have closed off cabinets in your kitchen. Why not embrace glass shelving or open shelving as well? This feels less bulky and will create the illusion of more space in your kitchen. Of course, if you do go down this route you will need to keep everything sparkly clean.
Let There be Light
One of the best ways to make your kitchen appear bigger is to get as much natural light into the room as possible. Needless to say, you may not want to start knocking down walls and installing bigger windows. However, this is not the only way you can let more light into your kitchen.
One option is to replace your existing kitchen doors with high gloss kitchen doors. High gloss doors are shiny and reflective, which means that sunlight will bounce off the surface and back into the room, making the space look much bigger.
Embrace Light Décor and Furnishings
You should look for kitchen elements that will keep your sight lines open, meaning you don't trip up your eye as you move around the kitchen. Good examples include glass pendant lights, wire kitchen islands, and backless barstools. These light furniture pieces create improved flow in the room, and they free up visual space. Mid-century stools and floating countertops also work well.
Elongated Patterns
Last but not least, choose striped and geometric floors and walls that will draw the eye vertically or lengthwise. Such patterns will make the room appear taller or bigger than it actually is. If you can't change the floor in your kitchen, why not add a patterned runner instead? This will have the same impact.
As you can see, there are many different ways you can give your kitchen a more open feel. From switching to high gloss doors to embracing open or glass shelving, a few small changes can go a long way in a small kitchen. You will fall in love with this room all over again, and meal preparation time won't be such a dreaded nightmare anymore!