>
>
The Rules of Kitchen Colours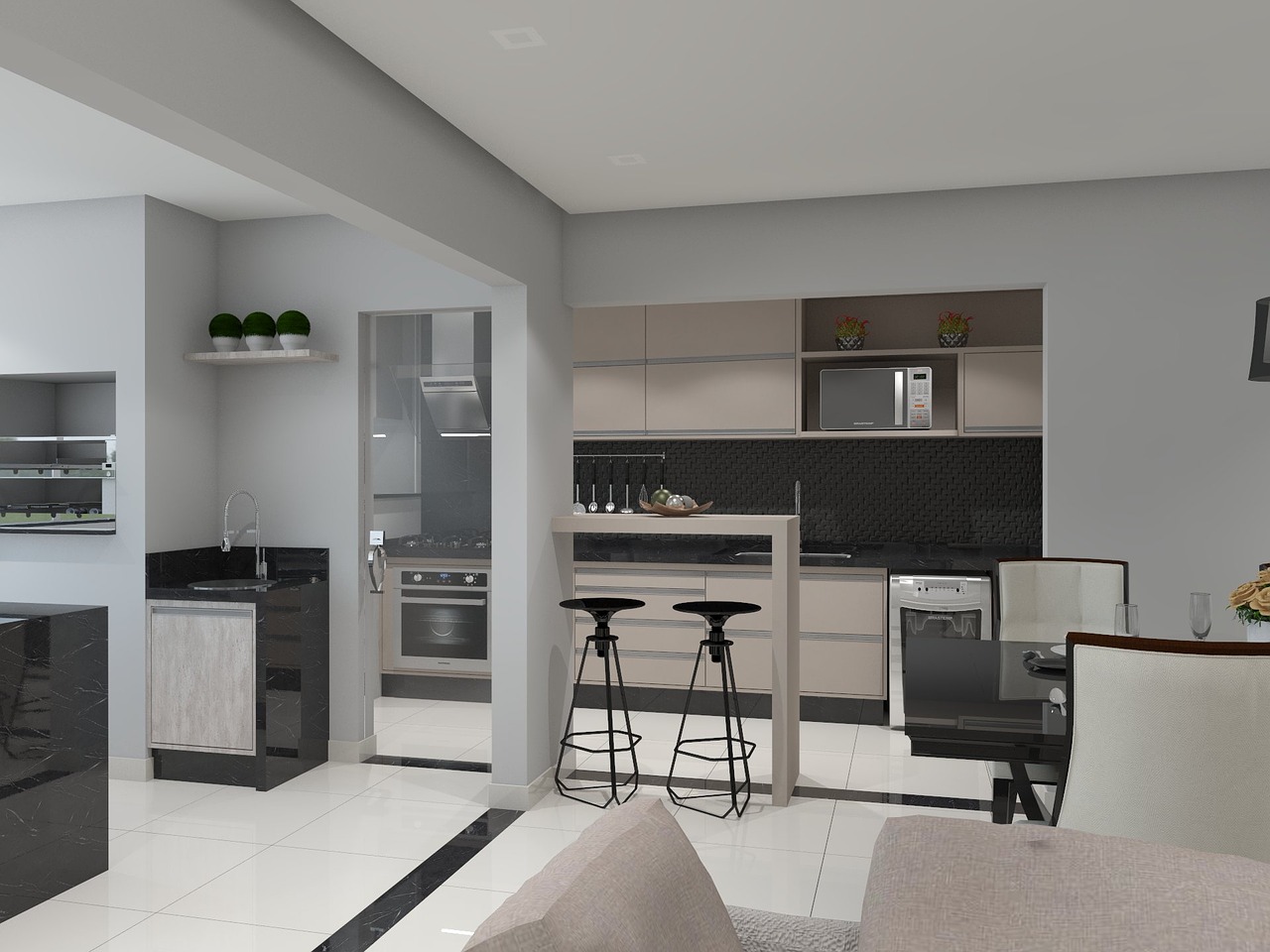 The Rules of Kitchen Colours
It is often said that home is where the heart is, but really, it's the kitchen! The kitchen is the life hub of the home. It is used multiple times a day, by nearly everyone who lives there. It could be claimed that the kitchen is even more than the heart: it is the spirit and soul of the home! That is why it is vital that this room is given the treatment that it quite clearly deserves. This is why your kitchen colour needs to be considered carefully.
From breakfast to dinner, from snacking to midnight feasts, our kitchen helps us to survive the average day. It starts our morning with the promises of coffee, juice, croissants, yogurt or more. This is why colour is vital when updating your current kitchen.
White on White
The sophisticated style of chrome combined with a sharp white finish gives a sleek, clean look to your kitchen. The white can extend to the floor, the walls and the surfaces. Complimented with stainless steel utensils and white electrical items, white paint or tiling makes the environment gleam with class.
Green Hues Make for Fresh Kitchens
The kitchen is the most used room and that is why giving it a fresh new look is so important. The heart of family life should reflect the family. Look at colours that demonstrate your lifestyle. The freshness of the different shades of green give an open-air feel to your kitchen.
Green with white and wood gives the kitchen character and warmth. Consider all the different shades: lime, mint, sage, and basil all offer vitality and harmony to the kitchen environment. In this way, the kitchen will reflect your personality and your memories.
Colour it Bold
Keeping the kitchen updated and fresh is essential. Consider going bold with daring and vibrant colours. Red is supposed to stimulate appetites. It's a brave colour but splashes of red – not ketchup spills! – could make your kitchen quite unique. Coupled with stone grey appliances, red creates a feast for the eyes.
Likewise, bright yellow is a fabulous colour for reflecting natural light. Yellow is a happy colour that gives us the sense of sunshine and warmth. Yellow is easy to combine with most types of wood offering new life to dark wood. Just painting the walls a vibrant yellow could transform your kitchen.
Warm Strong Neutrals
The kitchen brings back some of our best memories. Who can forget baking our first cake with our mums? The mixing bowl with a light fluffy beige cake mixture. Warm neutrals, just like cake mix, are inviting. Beiges need not be boring, especially when paired with orange or blue. These colour combinations give calmness and serenity to a room. The kitchen stores much more than our food: it stores our fondest memories.
The Value of a Great Kitchen
Aside from the value it holds in our hearts, the kitchen holds the value of a house. Estate agents agree that a well designed, remodelled kitchen sells a house. It is one of the first rooms a potential buyer will head to.
This is why the right choice of colour is essential. Good colour choices make us feel comfortable and happy, and add both value and happiness to our home. Get a colour wheel and decide which colours work best for you and your environment.
Never underestimate your kitchen and what it brings to your home and life!