>
>
6 Things to Consider During your Kitchen Refurbishment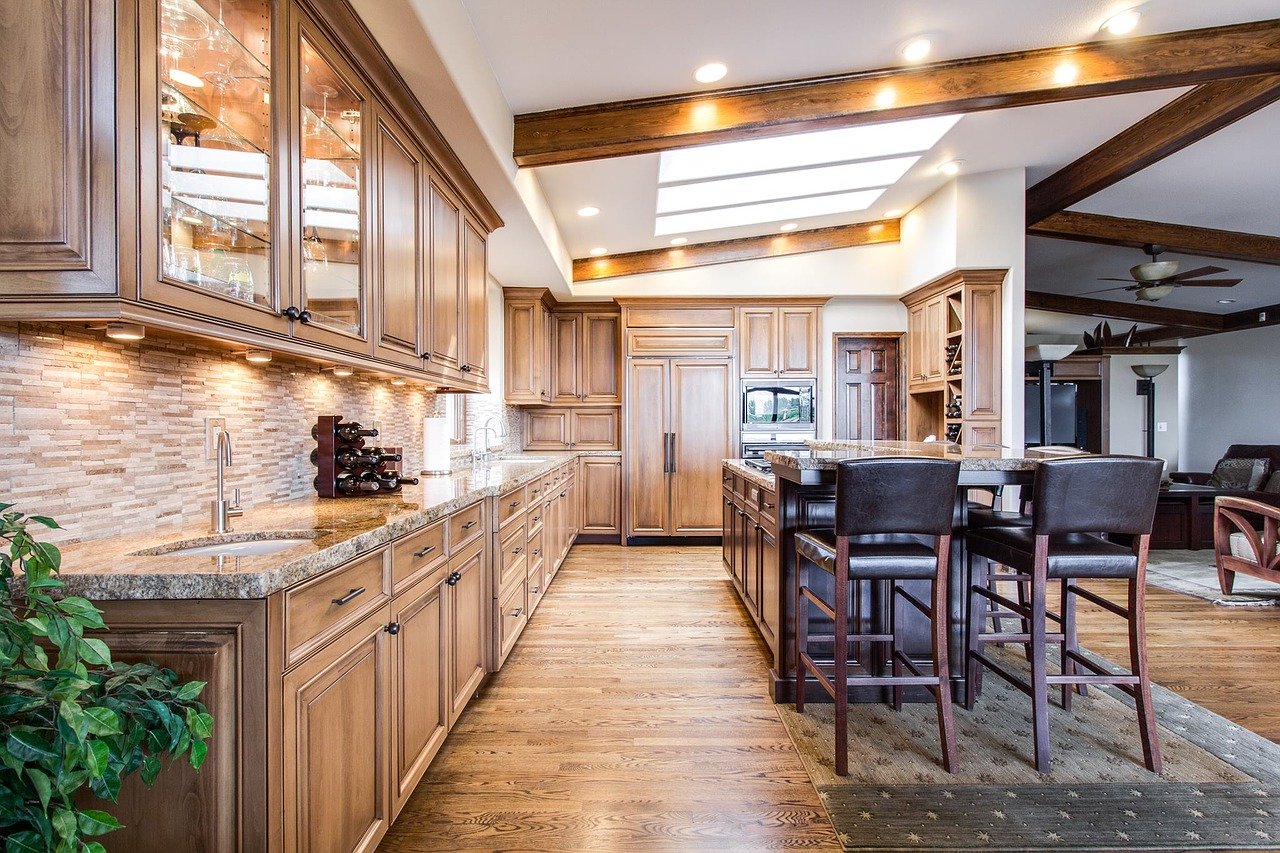 6 Things to Consider During your Kitchen Refurbishment
If you're planning to refurbish your kitchen, it's a good idea to make sure you've got all of your bases covered. Whether you're on a budget or you've got lots of cash to splash, we're here to help you to achieve the results you've been hoping for. Take a look at this comprehensive list of six things to consider when refurbishing your kitchen.
1. Budget, Budget, Budget
We cannot repeat this one enough! Be sure to sit down with your partner or housemate (or your most sensible self, if you live alone) and discuss what you can afford to put aside for the refurbishment. Try to be realistic, considering other upcoming expenses over the next financial year. Once you have an idea of how much you've got available to spend, compile a list of changes you'd like to make, and put it in order of priority. Make your purchases and changes in this order, thereby ensuring that the most important adaptations get the go ahead, even if some compromises have to be made along the way.
2. Dates in Diaries
Once you've set your budget, work out a reasonable time frame in which you'd like to have the refurbishment finished. Make sure that you don't give yourself an unrealistic amount of time to complete the job, as this will only cause you unnecessary stress and will likely mean that the work gets rushed and the final product isn't of the high quality you were hoping for. Typically, if you hire contractors, a full kitchen refurbishment will take between a minimum of four and six weeks and this time frame will increase significantly if you are doing the job alone.
3. Incorporate Appliances into your Overall Design
If you've got a specific oven, dishwasher, coffee machine, fridge or other stylish items that you particularly admire, why not plan the colour scheme and design of your kitchen around the appliance? If this doesn't apply to you, be sure to think about the appliances that are currently in your kitchen. Are you going to change them? Do your new/old appliances fit with the planned colour scheme for your kitchen refurbishment?
4. What do you Like About Your Old Kitchen?
Just because you're refurbishing your kitchen, it doesn't mean you have to throw everything out and start afresh. Take a look around your kitchen and consider any elements that you'd like to keep or incorporate into the new design. Whether it means giving cabinets a lick of paint rather than tearing them out or dyeing your old curtains a fresh new colour, saving elements of your old kitchen is a fantastic way to save some time and money.
5. Create a Mood Board
If you're not quite sure about what you'd like your new kitchen to look like, creating a mood board can be a fun and useful way to externalise your ideas and get them down on paper. Try cutting out pictures from home magazines, scouring Pinterest, or you could even take photos of any of your friends or family member's kitchen's that you admire, with their permission, of course.
6. Don't Forget to Consider Replacement Kitchen Doors
One thing people too often forget about when they're refurbishing their kitchen is to replacing their kitchen doors. Keeping the same worn out door from your old kitchen can leave what should be the heart of your home looking sad and deflated. A new door can really provide the finishing touch to a kitchen's design.
At Replacement Kitchen Doors, you can choose from a wide variety of gorgeous options, tailoring the colour, size, shape and texture to suit your needs.